Just arrived at an anchorage in Chichester harbour, NE of Pilsey island. Very quiet and peaceful.
Nothing like a cup of tea & uitsmijter (baked egg on brown bread) to restore oneself after two and half days at sea.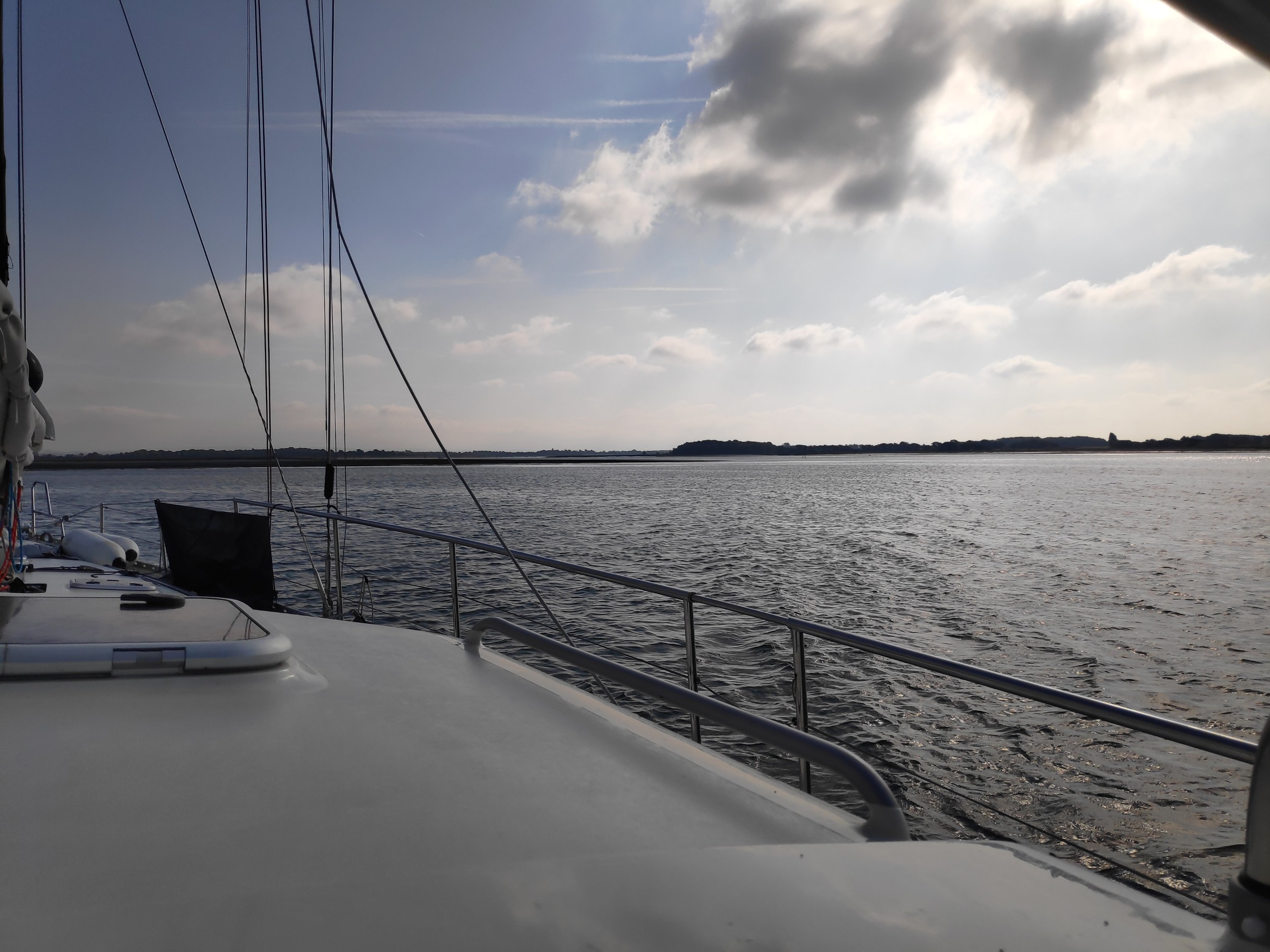 Here is a link to a 360 degree video I shot this morning at sunrise. You should be able to choose your own viewpoint.