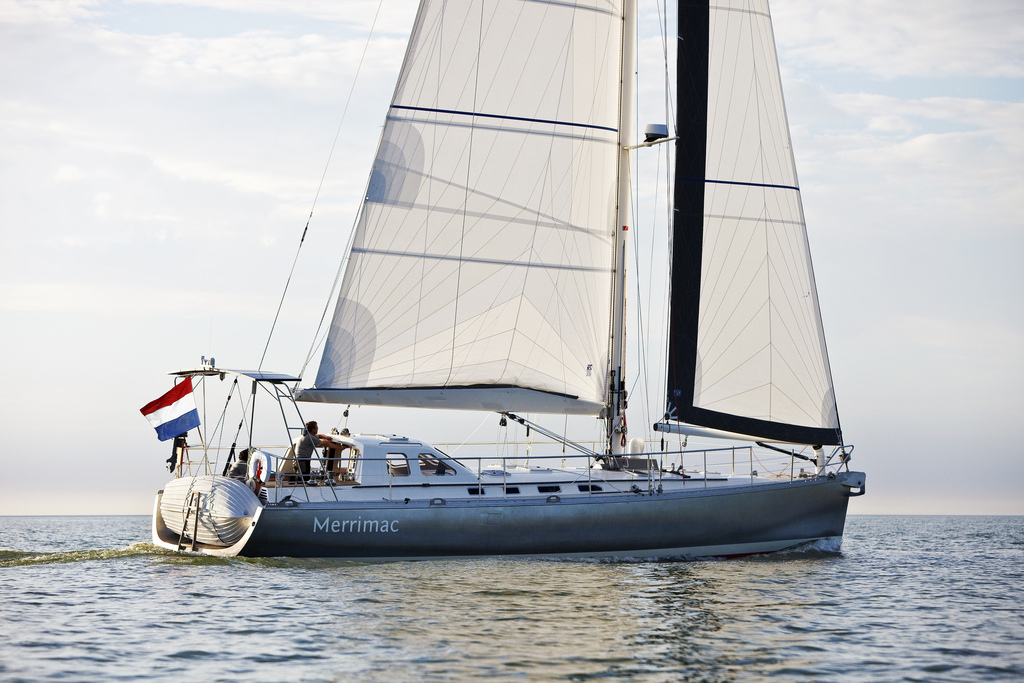 Merrimac was built in Makkum, The Netherlands, at KM Yachtbuilders in 2009 and 2010. Design #645 "Stadtship 56" by Van de Stadt Design, e.g. Cees van Tongeren, she is an aluminium sailboat meant for long distance cruising. Uniquely, she only draws 80 cm with the hydraulically lifted keel fully retracted. With the keel down the draft is 3m15. In 2018/2019 she underwent a refit at the same yard where all technical equipment was overhauled or replaced.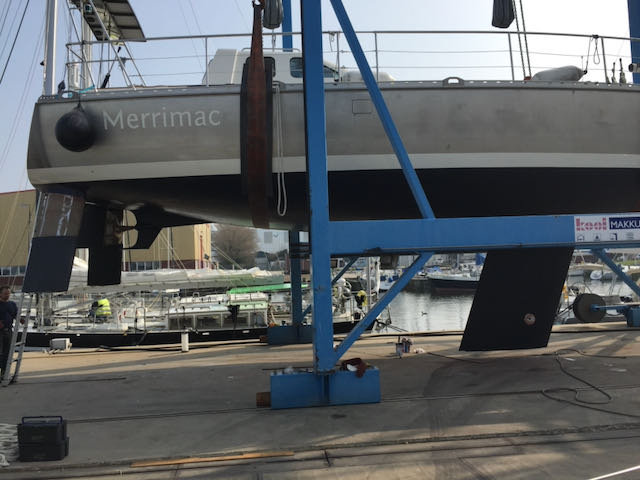 The design uses a hull shape that Van De Stadt fine-tuned over a long number of years of designing blue water cruisers. They are able to sail fast and are able to carry a lot of stores. Tankage is considerable — 1200 L of diesel and 1800 L of water, 2700 L of that is carried in under floor integral aluminium tanks. In addition we have three 200L grey and black water tanks.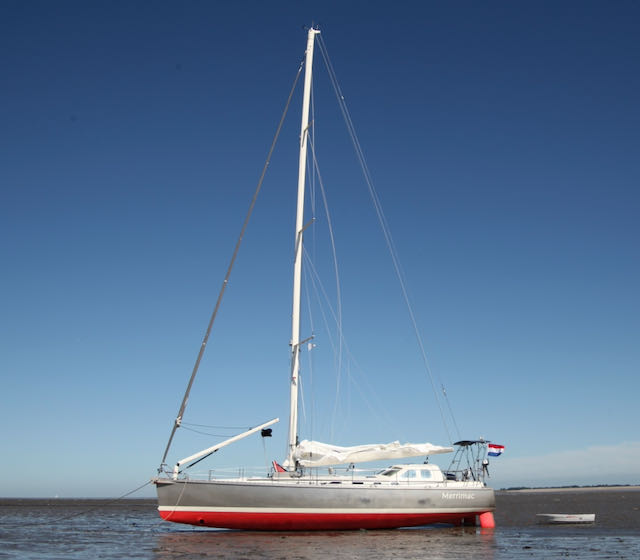 The bottom is fully flat when the keel is all the way up. The hull plating is 15 mm thick from the keel until 30 cm below the waterline, so immensely strong. This means we have no qualms drying out in areas where there may be rocks or pipes or anything else that would mean trouble in a less strong boat. The nifty thing is that the weight of the hull plating actually helps stability. Looking at it another way: instead of carrying internal ballast we have a stronger hull.
The lifting keel is accompanied by two rudders that extend hydraulically as well, so that in deep draft configuration the rudders are 1m50 deep. To make sure they can handle the forces exerted on them the stainless steel rudders use an unusually strong hollow stainless steel rudder stock.