Having a nice cup of EB with TIF in the beautiful harbour of Fowey. Overnighter from Chichester went very well, we sailed 18 hours and under engine (very slowly to avoid arriving too early) for 7.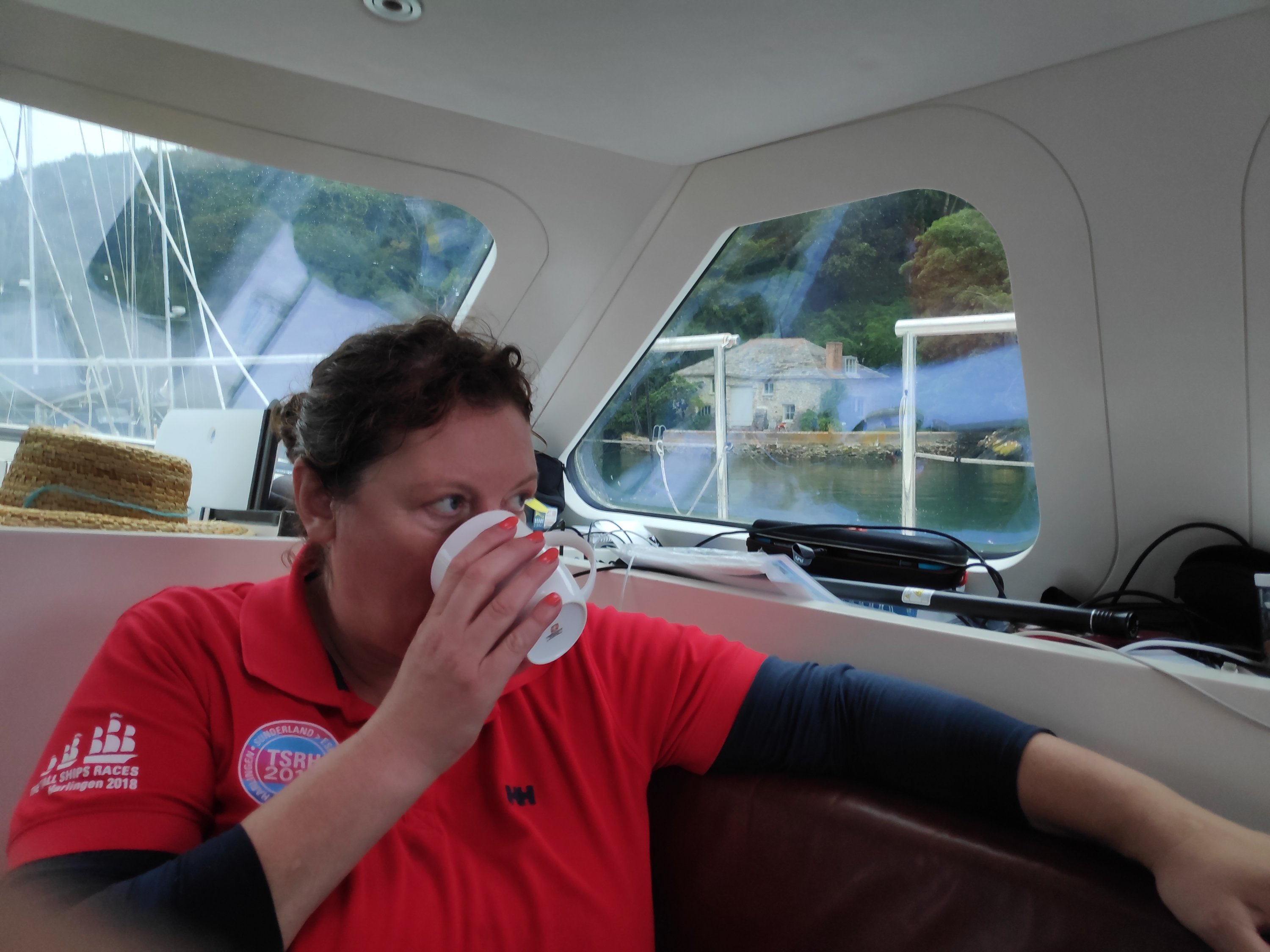 We arrived and it started to rain! We were in a bit of a hurry as the winds are going to change to westerlies and yesterday was the only day with easterlies. Lovely sail under full main and code zero.
Underway we were overtaken by hundreds of sail boats participating in the Fastnet race. Will upload more pictures later.